Rating: 5/5 stars
Title: When Dimple Met Rishi
Author: Sandhya Menon
Genre: YA, Contemporary, Romance, Fiction
Pages: 380
Format: Paperback
Source: Won in an Instagram giveaway from @thatreadingwraith
Publisher: Hodder & Stoughton
Date published: May 30th, 2017
"Meet Dimple.
Her main aim in life is to escape her traditional parents, get to university and begin her plan for tech world domination.
Meet Rishi.
He's rich, good-looking and a hopeless romantic. His parents think Dimple is the perfect match for him, but she's got other plans…
Dimple and Rishi may think they have each other figured out. But when opposites clash, love works hard to prove itself in the most unexpected ways.
Told from the dual perspectives of two Indian American protagonists, Dimple is fighting her family traditions while Rishi couldn't be happier to follow in the footsteps of his parents. Could sparks fly between this odd couple, or is this matchmaking attempt doomed to fail?"
---
Love this book already? Buy it here!
Book Depository | Amazon UK | Amazon US
---
The first thing I want to say is, if you hate Dimple's name or have anything against it, Dimple is a real name and it's amazing. So, don't @ me.
This book is everything I love about romcoms. It made my heart melt and it was just fantastic.  Dimple and Rishi were really nice characters to read from. I loved reading from both of their perspectives rather than just the one person that most contemporary books do. I love how she also represented someone from the Latinx community. It made me so happy! Dimple was a really great character to read from. I didn't relate to her in a major way but it was refreshing to see how she saw the world through her eyes. Rishi was really cute (oh, my) but he wasn't my absolute favourite person to read from… sorry? But, he wasn't bad! It's just I was on team Dimple+Rishi as opposed to Dimple   +   Rishi. I loved the fact that he spilt coffee on her. SMOOTH.
(me screaming at Rishi… in a happy way obv)
THE CUTENESS WAS TO LIVE FOR. honestly, if I had a £ for every time I imploded from happiness caused by cuteness overload, I would have all the books right now. Sandhya's writing is SO GOOD. OH, MY FREAKING GOSHNESS. I love her so freaking much. I've read a few contemporary books where the author is trying to be a ~realatable teen~  and they just end up crashing and burning like the fakers they are… so rude.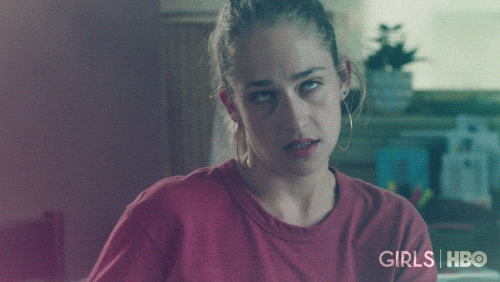 BUT SANDHYA. SHE HIT THE NAIL ON THE HEAD LIKE THE QUEEN SHE IS.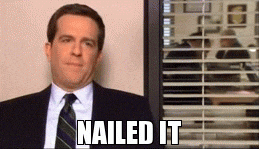 I'm honestly still in shock over how good this book is. YAs.  anyway, I'm in love with her books and it hurts my face. AH.  The plot was great AND WE GOT TO MEET OTHER CHARACTERS WHO WILL BE IN A FUTURE BOOK TOGETHER??
did you hear that? oh yeah, that was the sound of my heart exploding of happiness.
So, basically, this review has become a post of me rambling about how much I love these characters and I don't even care. it counts… kinda.
I hope you enjoyed this post, you beaut. have a great day! ❤
---
About The Author
"Author of light, bright, diverse YA. Hiding behind my coffee cup, eavesdropping on your conversations."
Want to know more about Sandhya? Click here!